translated from french by sabotagemedia
On May 4th, 2012
Charest ran away to Victoriaville with his gang, the big Liberal "Family" as they like to call themselves, but they were quickly caught up with. Thousands of people from all over the province gathered in Victoriaville during the first day of the Quebec Liberal Party's general council which was going to be held in Montreal, but had been moved at the last minute for fear of the uprising raging there.
After several speeches the march arrived at around 6 pm near the Convention Centre at Le Victorin hotel – where the SQ riot squad was waiting with its whole arsenal. At about 6:30 pm the metal barriers fell and the clashes began.
The SQ bastards threw profuse amounts of stun grenades, firing tear gas canisters directly at people point-blank and shooting at people's heads with rubber bullets. The cops got pelted with stones, pieces of asphalt, fireworks, paint bombs, and according to them, some pool balls.
SQ vehicles were vandalized with graffiti and stones and several windows of the convention center were smashed, causing the huge tear gas smog to be felt inside.
When a cop began to brutalize someone who he was putting under arrest, he was given a beating by some hooded comrades who managed to dearrest him/her while a SQ SUV sped towards them and a cop shot at them point-blank with a tear gas canister. The SUV subsequently came under a hail of projectiles which took out most of its windows, forcing a hurried retreat before they were able to reach the cop who had finally been rendered powerless to enforce submission.
There are dozens of wounded protesters, many of whom left in ambulances. Notably, a youth suffered head trauma, facial fractures and a cerebral contusion while another suffered a head injury, injuries to the face and lost an eye.
By 9:30 pm, after several hours of battle, most people had left. The revenge of the cops came shortly after when they blocked roads 116 and 995, intercepting three buses. All passengers were brought to the Victoriaville police station and today [April 5] more arrests took place, bringing the number of detained over the weekend to 110 according to the cops.
From Quebec city, the student "representatives" have appealed for calm while negotiating with those who shit on us, adding that their "discussions" that is, that their collaboration to demobilize something which has far surpassed their specific demands and control were progressing.
To negotiate is to get fucked!
Lets not let them demobilize us!
Let us be lead only by our dreams and desires!
Let's keep the revolt alive!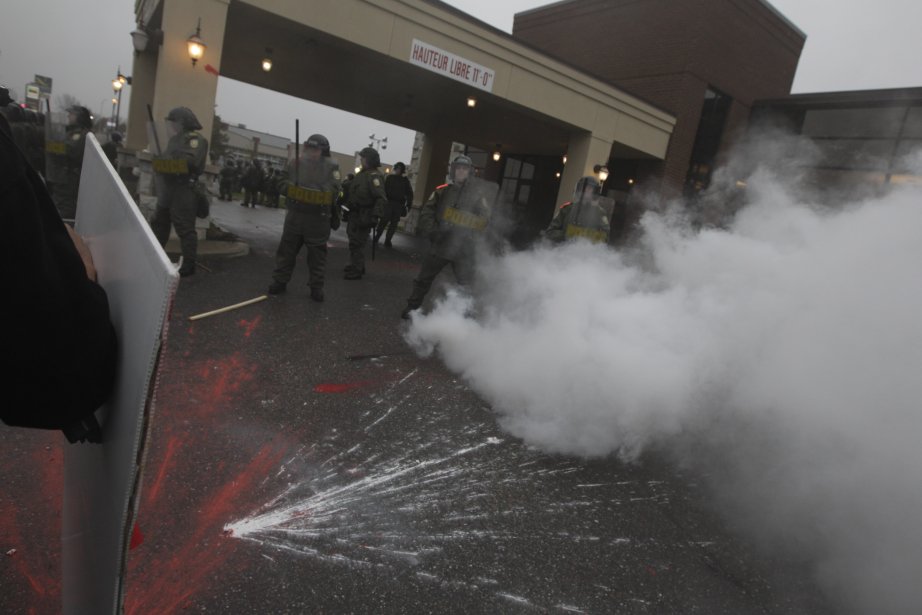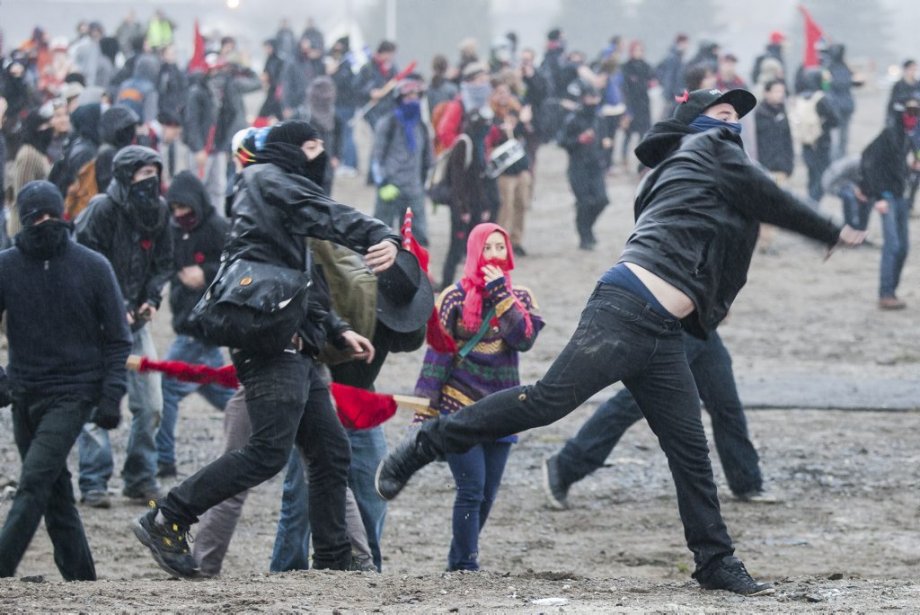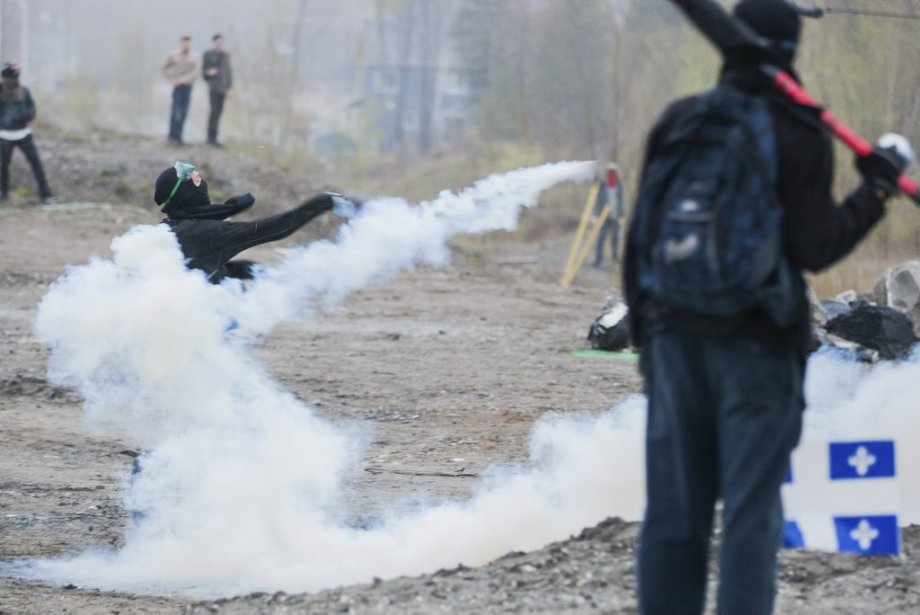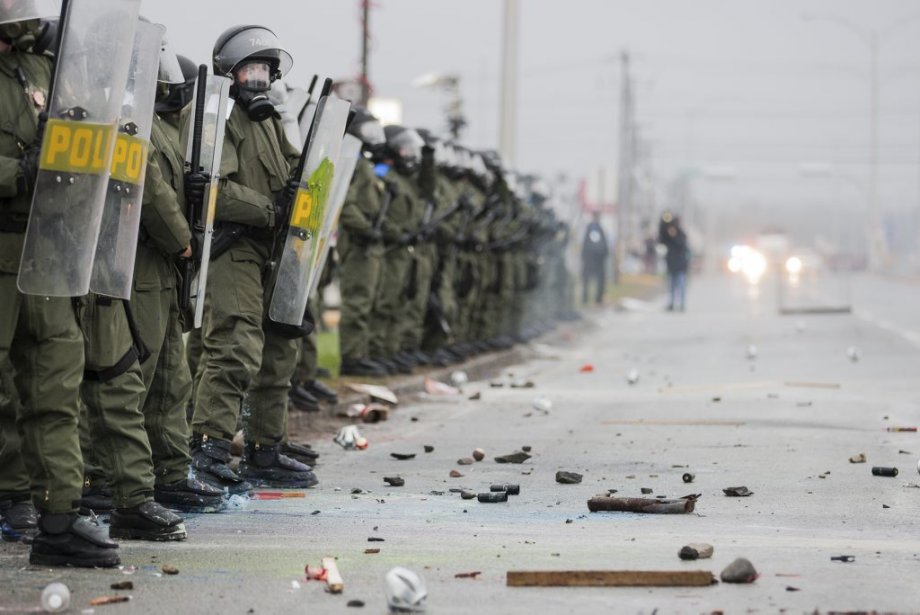 vidz